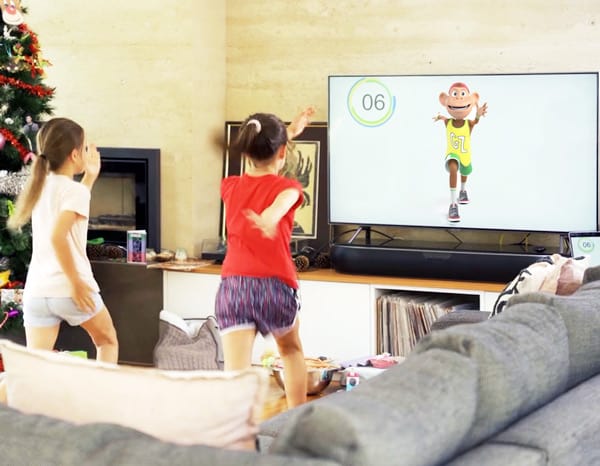 At GymZOOnasium, we use kids' love of animals, music and animation to help children discover the joy of exercise.
We teach children highly beneficial movements and healthy habits, to empower them to be happy, healthy and confident for life.
As parents of young children we were worried by more and more children becoming fixated on sedentary screen activities, in place of physical activities to develop their gross motor skills, self-esteem and wellbeing.
Our amazing team of allied health professionals had been running GymZOOnasium exercise programs in countless schools for the past 10 years.  But we were concerned with children being increasingly sedentary at school, when physically activity is so beneficial for brain function and learning.
So, in 2020 we embarked on an ambitious mission…
To evolve GymZOOnasium into an on-demand evidence-based exercise and yoga platform,  to re-engage children from all backgrounds in fun physical activities at home and school.
We are committed to providing children a fun experience, so they will enjoy moving their bodies with us each day.  Through regular physical activity, we will empower children to be happy and healthy for life.
When your children enter GymZOOnasium, they are entering a safe place where they will not be advertised to, or exposed to any content that is not age appropriate.  
We have steered clear of the purposely-addictive virtual trophies and poker machine style sound effects that litter many of the apps children interact with these days.  We will engage and motivate them in positive ways instead.  
Our animation has been purposely designed to be minimalistic – so children 'actively participate' in the exercise sessions rather than focused on 'watching' the animations.  
Our sessions are laced with positive messages and encouragements designed to build your child's resilience, confidence and self-worth.